While flowers and fruit bouquets are always lovely gifts, it's always fun to get something totally different – something that is playful, creative, and like nothing you would ever buy or make for yourself.  This Mother's Day Rose Cocktail is all of the above.  Plus it has gin, and I am a sucker for nice, floral gin 😉
This Rose Cocktail is a great addition to any home cooked meal, or perfect to sip on while relaxing outside in the sun.
Ingredients [Makes 1 drink]
-2 oz. Gin- New Amsterdam
-1 oz. Rose syple syrup (see recipe below)
-1/2 oz fresh lemon juice
-2 oz. Soda water
Garnish
Ingredients
-2-4 raspberries
-2-4 organic rose petals *optional
Rose Simple Syrup
Syrup Ingredients
-1/2 c. Sugar
-1/2 c. Water
-1 ½  -2 tsp. Rose water- Fee Brother's from BevMo!
Rose Simple Syrup Instructions
Add water to sugar in a saucepan over low-med heat until sugar disolves.
Add rose water and stir until combined.
Pour in a glass container to cool. There will be leftover syrup and can keep in the refrigerator for 1-2 weeks.
Rose Cocktail Instructions
Combine gin, rose syrup, and lemon juice in a shaker filled with ice. Shake vigorously.
Strain into a glass filled with ice. Top with soda water.
Garnish with raspberries and rose petals.
* Smack the rose petals between the palm of your hands to release the fragrance and oils before placing on the top of the mother's day rose cocktail. Voila!
* You can omit the gin to make this drink alcohol-free, and it will still be yummy!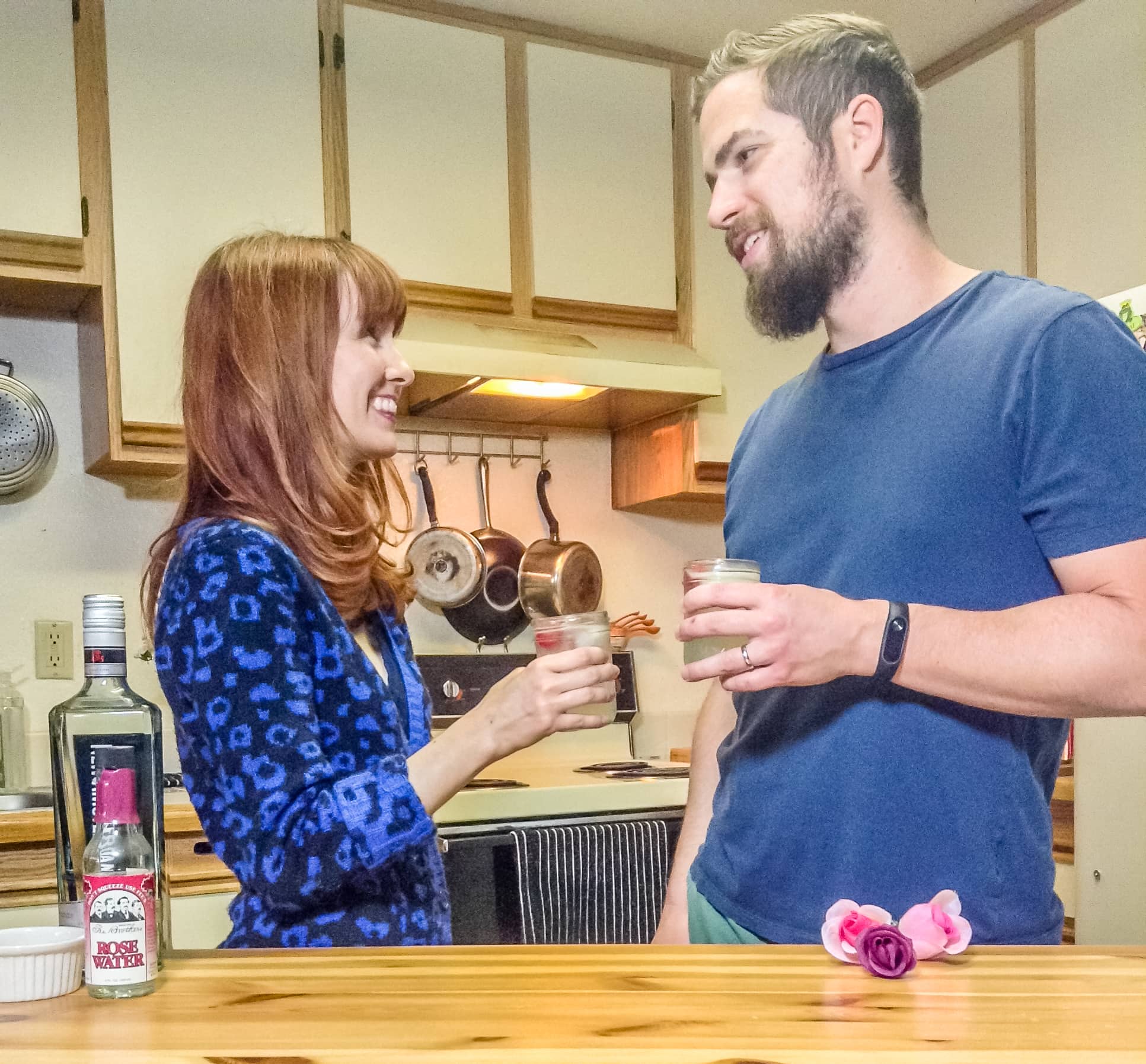 Check out more fun party crafts at Cheryl Elizabeth Arts, Crafts, & Special Events
Be sure to follow us on Facebook for more easy craft ideas!